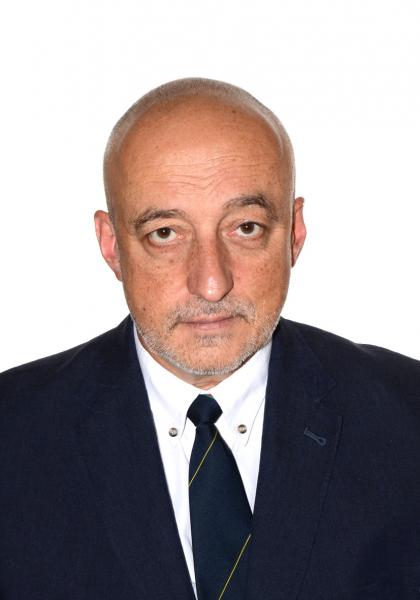 1. History
The Orthopedics Clinic of the Clinical Center was founded in 1961 as the second university clinic in Hungary thus having nearly 60 years of excellence in musculoskeletal patient care.
2. Main areas of care and medical specialties
As a regional center, our Clinic provides screening tests and care in the most common childhood disorders (hip dysplasia, club foot, scoliosis, postural defects, foot deformities), along with conservative and surgical treatment for them. In terms of adult orthopedic care, we offer surgical care for degenerative, traumatic or rheumatological disorders of all regions of the body (hips, knees, ankles, feet, shoulders, elbows, wrists, hands, spine). In this context, nearly the entire spectrum of surgical treatments for musculoskeletal problems is available at our institute, including diagnostic and reconstructive arthroscopy of the knee, shoulder and ankle joints, hip, knee or shoulder prosthesis implantation, addressing the complications of prostheses, revisions, surgical treatment of scoliosis and degenerative spine conditions, surgical treatment of limb length discrepancy, and reconstructive surgery for musculoskeletal deformities. Our clinic provides conservative treatment in the majority of the above disorders, as well as medical aids and training for their use.
3. Types of medical care and services
Our outpatient department offers diagnostic tests for patients presenting with the above mentioned disorders and surgical procedures for the patients scheduled for operation. If necessary, any additional test may be performed at the Clinical Center. Patients scheduled to undergo major musculoskeletal surgery are hospitalized the day before the operation, whereas - in harmony with professional values and social expectations - most of the procedures we perform fall into the category of same-day surgery. Our patients can make use of a number of conservative treatment options available in our gym designed for therapeutic gymnastics and physical therapy that both outpatients and inpatients can access. We design personalized courses of treatment for our patients, who will thus receive close medical monitoring and participate in individual or group therapy under the supervision of our highly-qualified physiotherapists.
4. Data related to patient care
Our Clinic has 6 consultation rooms where outpatients are attended based on appointment. We have 61 beds designed for inpatient care and 2 extra beds are reserved for fee-paying patients.
In 2017 we provided care for 21,458 outpatients, and the 4 units of the Clinic provided treatment for 2,315 inpatients.  In our 4 operating rooms 2,330 operations were carried out, 679 of which involved the implantation of a large joint endoprosthesis.
5. Technology and development projects
The implants used are excellent-quality products supplied by manufacturers recognized worldwide.  Apart from traditional procedures, we also use a number of novel techniques including minimally-invasive surgery, different reconstructive arthroscopic procedures, 3D printing for surgical planning and design, as well as a computer-controlled surgical navigation system. The 3 well-equipped operating rooms of our clinic allow us to provide surgical treatment for any musculoskeletal problem.
 
Zoltán Csernátony M.D.
Director, Full Professor
Last update:
2021. 09. 29. 13:23