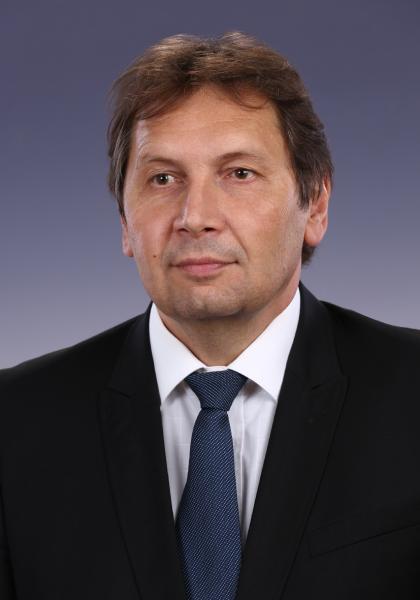 1. History
The Cardiology and Heart Surgery Clinic at the Clinical Center of the University of Debrecen is located in a building inaugurated in 1914 under the patronage of Archduchess Auguste of Austria (thus the name Auguszta Klinika / Auguste Clinic) and the adjoining cardiac surgery wing built in 1993. European Union funding made it possible for the main building to undergo a significant renovation in 2008. The sanatorium, originally designed to provide care for pulmonary patients, has served numerous functions during the past more than hundred years; pulmonology was moved to the premises of Clinical Site I, and the 2007 integration of the originally independent clinics, the Cardiology Clinic and the Heart Surgery Clinic, gave rise to the present structure.

2. Main areas of care and medical specialties
The Clinic provides care for patients from the Northern Great Plain and Northern Hungary regions, and at the highest level of the Hungarian healthcare system, the number of patients to be cared for exceeds 2 million. As for its professional profile, the Clinic provides almost the full spectrum of care in the areas of adult cardiology and adult cardiac surgery including non-invasive cardiology, invasive cardiology diagnostics and surgery (catheterization) to treat coronary or arrhythmia problems or organic heart diseases, open-heart surgery and minimally-invasive heart surgery.
3. Types of medical care and services
The rapid improvements in cardiology and heart surgery provide new opportunities in both diagnostics and therapy. We do our best to introduce these new procedures as soon as possible and make them available for our patients.
Major types of cardiac interventions at our clinic include:
cardiac catheterization procedures such as coronarography, elective or primary PCI;

electrophysiological procedures, for example, diagnostics, ablation, device implant (PM, ICD, resynchronization);

special techniques:

TAVI (transcatheter aortic valve implant),

renal ablation,

left atrial appendage closure,

atrial septal defect closures.
The cardiac surgery interventions we perform include the following:
coronary artery bypass grafting using internal mammary artery (IMA) branches,

complete arterial revascularization with bilateral IMA and other arterial grafts,

plastic surgical repair of aortic and mitral valve defects,

aortic root replacement using vascular prosthesis into which the patient's own aortic valve is implanted (aortic valve re-implantation),

sutureless aortic valve prosthesis implantation.
4. Data related to patient care
We provide cardiac care and treatment in 3 cardiac surgery operating rooms, 3 catheterization laboratories and 1 pacemaker operating room to patients on 98 cardiac beds, 51 cardiac surgery beds, 25 intensive care beds and 15 rehabilitation beds.
Each year, we perform nearly 1,000 cardiac surgeries, 5,000 coronary angiography and angioplasty procedures, more than 500 catheter ablation procedures, fit 600 pacemaker implants and carry out nearly 100 transcatheter valve surgeries or defect closing procedures. The treatment of myocardial infarctions in our region is provided by our 24/7 on-call service for coronary interventions, which has made it possible for our center to reduce the mortality of acute myocardial infarction to less than 4.5%. Compared to the rest of the Hungarian centers, the highest number of open heart surgeries is performed in Debrecen, with a mortality rate between 3.8 and 4.7%.
5. Technology and development projects
In recent years several significant infrastructural improvements have been completed at the Clinic:
catheterization laboratories have been developed/renovated,

electrophysiology laboratories have been developed/renovated,

non-invasive tools have been upgraded (echocardiography, stress tests, Holter, ABPM)

the Coronary Care Unit has been renovated and enlarged (establishing the Cardiology Intensive Care Unit),

the cardiology units have been renovated and enlarged,

an Early Cardiovascular Rehabilitation Unit has been established.

3 new world-class Sorin S3 heart lung machines

3 new heat exchangers for use with extracorporeal circulation

5 Philips patient monitors in the operating rooms and intensive care units

4 modern Maquet ventilators

a patient monitoring system that ensures the telemetric ECG-monitoring of 16 patients simultaneously

a modern Sorin XTRA Cell Saver autotransfusion machine minimizing the need for donated blood, which is used during surgical procedures with an increased risk for bleeding

Stöckert extracorporeal membrane oxygenator (ECMO) providing short-term mechanical circulatory support

2 Renasys Go vacuum therapy machines used for vacuum-assisted wound closure 
Zoltán Csanádi M.D.
Director, Full Professor
Last update:
2022. 03. 02. 09:14