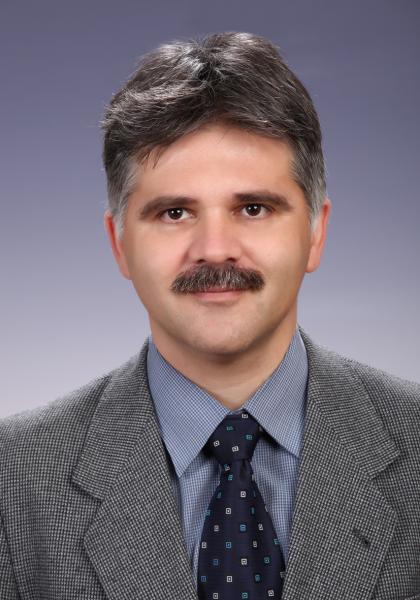 1. History
The first head of the Debrecen Clinic of Mental Health and later the Psychiatry Clinic was László Benedek, followed, among others by Kálmán Sántha, Pál Juhász, Sándor Rusz, László Molnár, and László Csiba. Recognising the significance of cerebrovascular diseases, our clinic was the first in Hungary to establish the Department of Cerebrovascular Diseases and a Neurosonology Laboratory. In 1992 the Neurology and Psychiatry Clinic was split into two independent departments: the Neurology Clinic and Psychiatry Clinic were established. Within the framework of the Auguszta Programme, the Neurology Clinic was moved to the completely remodelled Auguszta Building in 2007. In May 2017, Professor László Csiba was followed by László Oláh as head of the Clinic.
2. Main areas of patient care and medical specialties
The clinic is primarily responsible for providing neurological care for the population of the city of Debrecen (about 205,000 people) but it also receives patients in need of specialized care from the North-Eastern part of Hungary (roughly 3 million people). Our clinic also provides emergency treatment for acute stroke patients within a 90 km radius of Debrecen.
3. Types of medical care and services
Our outpatients are treated by our neurological outpatient units and in the following specialty areas:
sleep disorders

cerebrovascular diseases / stroke

epilepsy

headaches

dementia

neuro-immunological diseases

neuromuscular diseases

Parkinson and extrapyramidal clinic

neuropathology

physiotherapy

speech therapy
The following complex instrumental diagnostic examinations are also available at our clinic:
Doppler ultrasound study of the neck arteries and brain vessels,

instrumental sleep examination,

functional neurological and muscle examination,

evoked potential examinations,

EEG examinations.
4. Data related to patient care
Our clinic has 66 beds at its disposal to provide inpatient specialized care. Twenty of these can be found in the general ward, 35 in the stroke unit and the remaining 11 in the intensive care unit.  
5. Technology and development projects
Within the Cardiovascular and Oncological Complex Regional Health Center model, i.e., the Auguszta programme, in the summer of 2007 our clinic was moved to a remodelled modern building. As a result, the Neurology Clinic has been playing a key role in meeting the demands of progressive patient care in the regions of the Northern Great Plain and Northern Hungary in the field of cerebrovascular diseases.  
Dr. László Oláh
Director, Associate Professor
Last update:
2022. 03. 02. 09:16